Thermal
holiday
in
Levico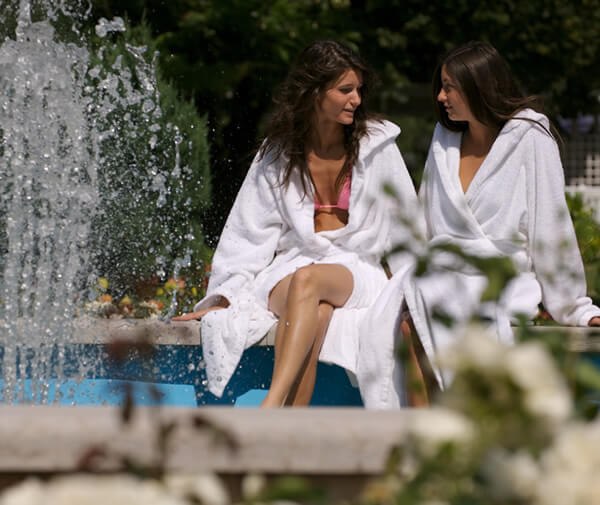 Allow yourself a well-being holiday at Terme di Levico in Valsugana.
Find out our package for a special thermal holiday at Bio Hotel Elite.

Try benefits from thermal water of Levico and Vetriolo Spa and relax yourself with a revitalizing treatment.
1 medical check
1 (or 2) Thermal bath "Forte"
1 (or 2) Thermal Massage (20m)

1 Day € 60.00
2 Days € 110.00


Thermal path for leg lightness: path dedicated for relieve the fatigue at lower limbs and enhance a better blood circulation.

1 medical check
3 (or 6) "percorsi flebologici"
3 (or 6) "linfodrenaggi"

3 days € 140.00
6 days € 235.00

Relaxing and regenerating path: for people who desire a general rebalancing. This path allow to alternate thermal treatments and relaxing moments.
1 medical check
6 Thermal bath "Forte"
6 Thermal massage (20m)

Package price € 230.00

Thermal week 7 nights, accommodation in half treatment
1 medical check
6 Thermal bath "Forte"
6 Inhalations
6 Areosol

From € 590.00

For any other request or personal package, send us your wish.

Valid offer: from 02/05 to 20/10.
*Promotion subject to limited availability. Offers are not cumulative.

CHECK

AVAILABILITY

AND

BOOK

NOW!