New
Year's
Eve
at
the
Christmas
Markets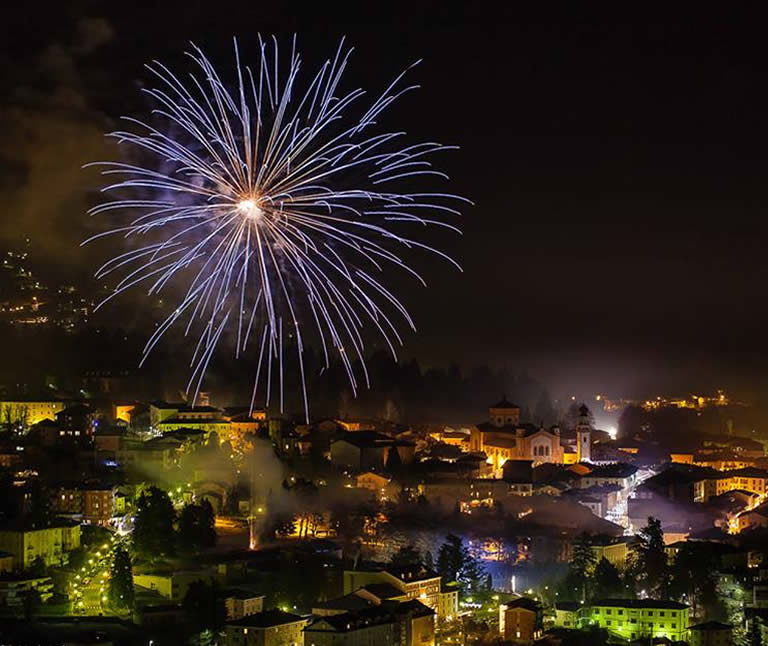 DOWNLOAD THE COMPLETE PROGRAM - EVENTS LEVICO CHRISTMAS MARKETS
Our offer New Year 's Eve at the Christmas Markets includes:• 4 nights
• Half board
• San Silvester Dinner with music
• One typical dinner with regional food and folk music
• Breakfasts and dinners with organic and KM-0 products
• Guest Card Trentino for the whole duration of the stay. It includes 70 different services among museums, parks, public transports. Furthermore, you have discounted prices on typical products.
• Internet wi-fi and free parking place.
4-night
stay
up
from
€
361.00
per
person
* the offer is valid for New Year's Eve 2018
Limited availability. Offers are not cumulative with other ongoing promotions.
CHECK
AVAILABILITY
AND
BOOK!
DOWNLOAD THE COMPLETE PROGRAM - EVENTS LEVICO CHRISTMAS MARKETS